Random Blog Post
Apr 4, 2010:  I'll be up at North Haven Gardens next week giving a program on keeping backyard chickens. Saturday April 10th, 10:30-11:30. It...

Featured Article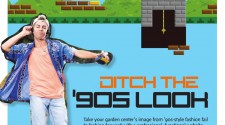 Hey Green Industry and Garden Center businesses...update your website!

From the Video Vault
Chatting about choosing spring & summer color with my friend Neil Sperry. The choices can be...