Random Blog Post
Aug 22, 2008: Finally...a reprieve. Here in Dallas we've been the beneficiary of some unusual and unexpected, but most welcome, August rainfall. The...

Featured Article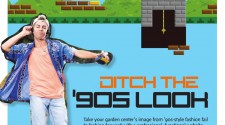 Hey Green Industry and Garden Center businesses...update your website!

From the Video Vault
Chatting about choosing spring & summer color with my friend Neil Sperry. The choices can be...