Random Blog Post
Nov 13, 2009: So, my little Einstein...that was originally supposedto be a Polish hen, is not a Polish hen. Now, as the girls developed,...

Featured Article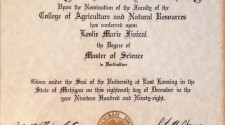 What is the difference between a professional and a master gardener?

From the Video Vault
Ever wondered what you'd see if you could look inside a beehive? Here I am...