Blog posts from August 2017
Aug 17, 2017
Every time I visit new gardens, I always end up obsessed with at least one plant. On my most recent trip to Denver for the Perennial Plant Association Symposium, I came across just such a plant at several gardens through out my stops around the area.
MOON CARROT!!
This plant is killing me. I must have it. My precious.
I mean...look at it: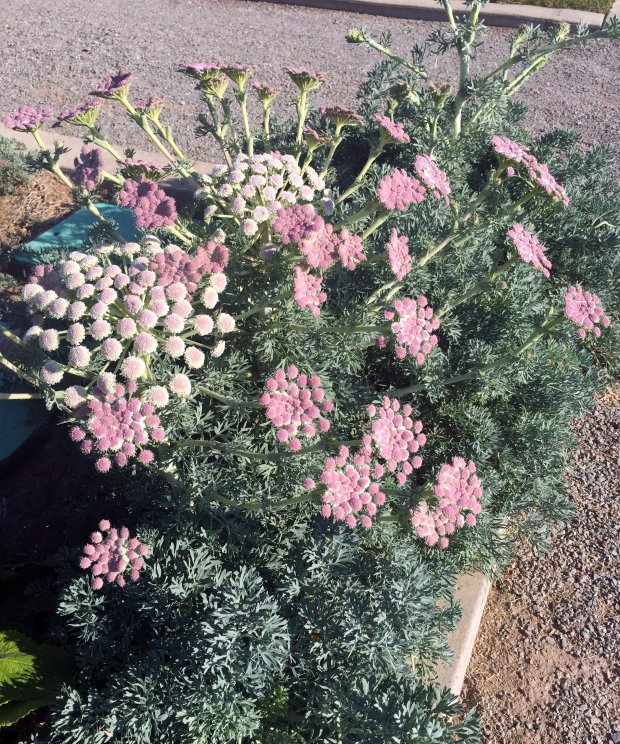 No...look at it!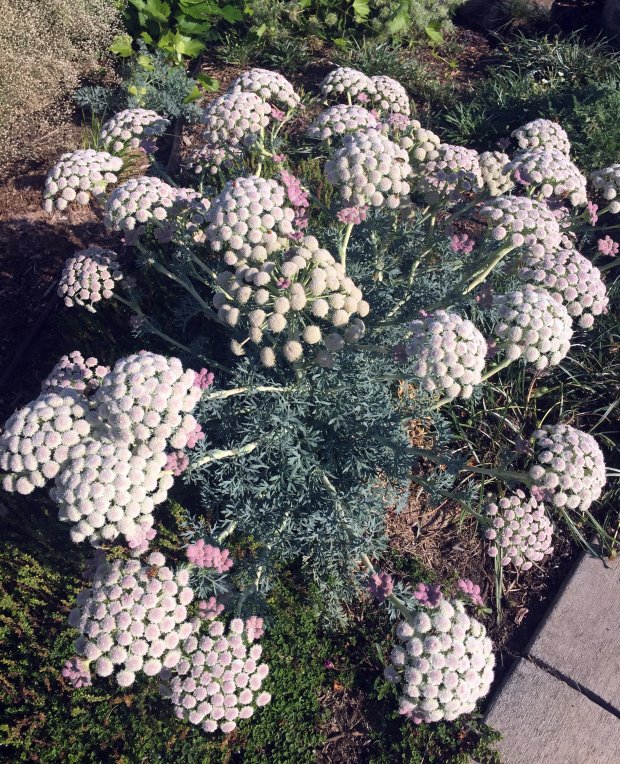 The space orb blooms atop the beautiful blue/silver foliage is just too much. Not to mention, Seseli gummiferum was covered in pollinators. They were just as crazy about this plant as I was. I love the feathery silver foliage of artemesia, but inevitably 'Powis Castle' overgrows its welcome and I end up ripping it out. Perhaps this is my solution plant...
So, what is it? Well, Moon Carrot is a biennial, or short-lived perennial, that grows about 30" tall. It prefers rocky alkaline soils at high elevations...but I'm pretty sure as long as soils are well-drained, we can enjoy this beauty here. I'm gonna make it happen. I'm on a quest for seeds at the moment, but I'll report back once I have Moon Carrot in my garden.
Aug 14, 2017
If you love plants like I do, then you're probably just as easily excieted as I am to get the skinny on the latest new plant releases from the world of horticulture. Summer is always filled with lots of work travel for me, including visits to a number of high-profile industry events. At such events, breeders and brokers put on their new plant dog and pony show so us plant geeks get a preview of what's to come.
My very, very, very favorite new plant at all of the shows this summer is Senecio 'Angel Wings'. Now, I'm easily swayed by silver foliage, but there is just something about the these big floppy leaves - I can't take my eyes off of them. Now, the scoop on this baby is that quantities will be limited next year...but I suspect demand will be big.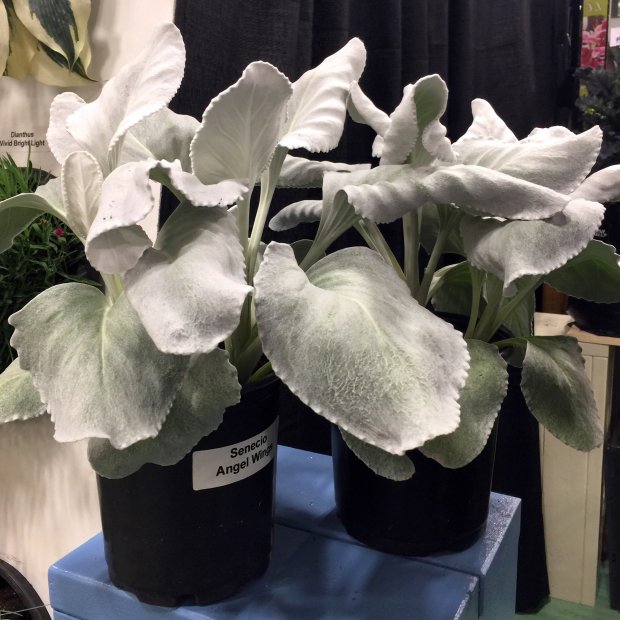 Silver seemed to be en vogue in the new plant offerings, with at least one other Senecio on display, 'Crushed Velvet'...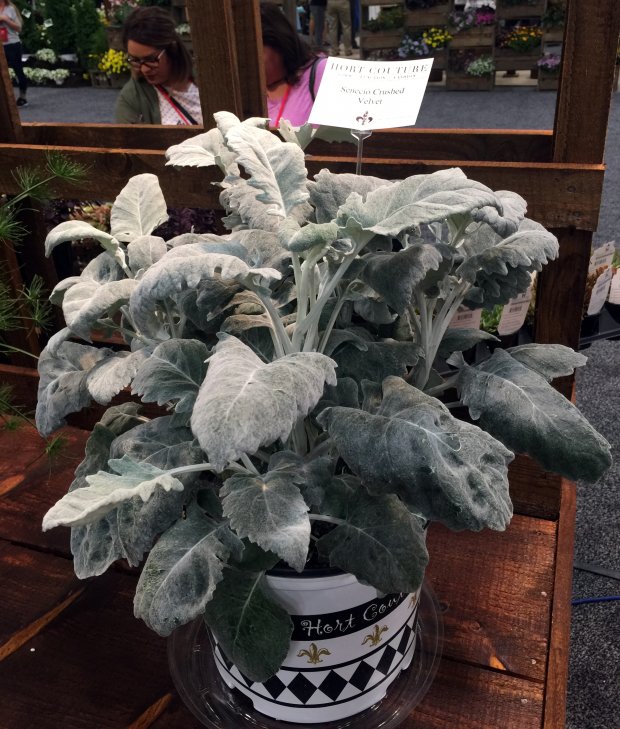 Another fabulous silver overing was Calocephalus brownii...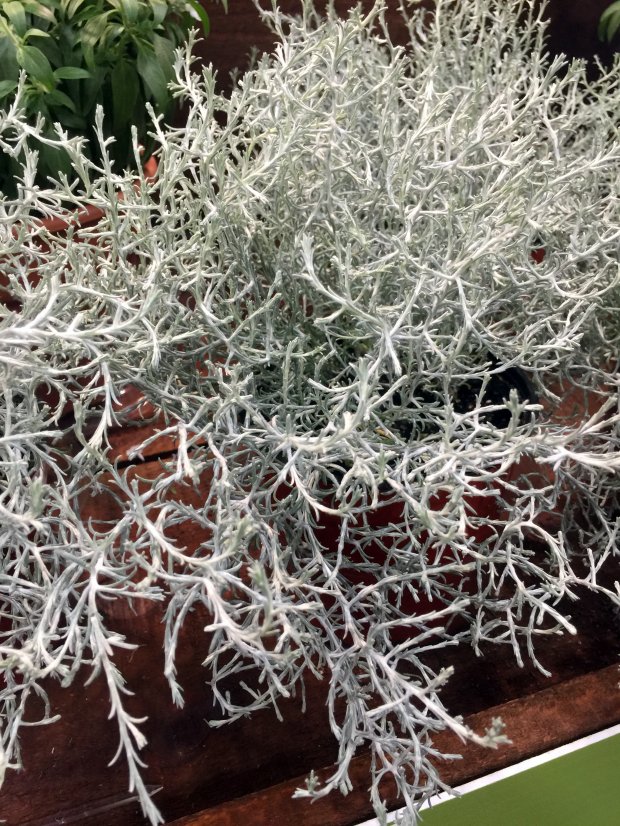 I'm in love!
Aug 10, 2017
If you're into houseplants, you may have found yourself hunting for the ever elusive Chinese Money Plant, or Pilea peperomioides. This succulent foliage plant's popularity has exploded in Europe, but supplies are terribly limited here in the States. Even for someone like myself who works in the horticulture industry, it's been tough to get my hands on this beautiful plant.
I had to work pretty darn hard and do some serious networking to finally score some babies...but they are here! Thanks to D.S. Cole Growers, I'm now coaxing along some pilea plugs in the indoor plant lab.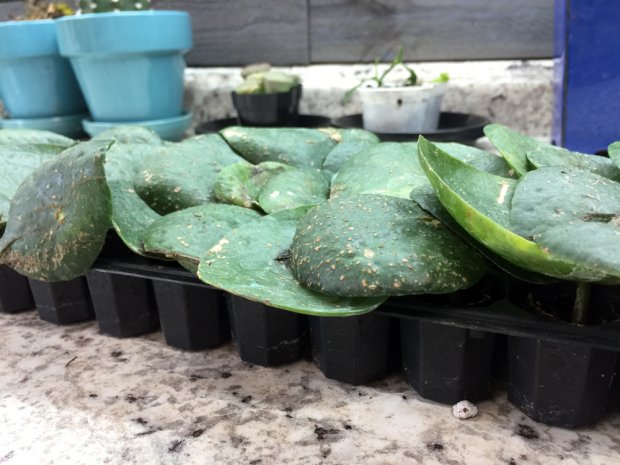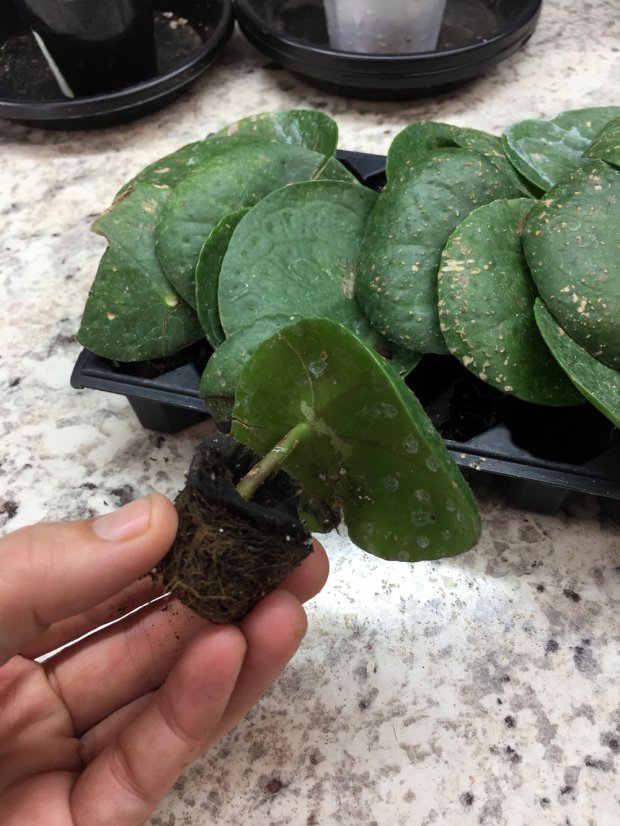 The plugs were rooted out, but according to their source, were being a bit stubborn about putting on any new growth. So I bumped them into 2" pots and put them under HO T5 supplemental lighting for 12-hours a day.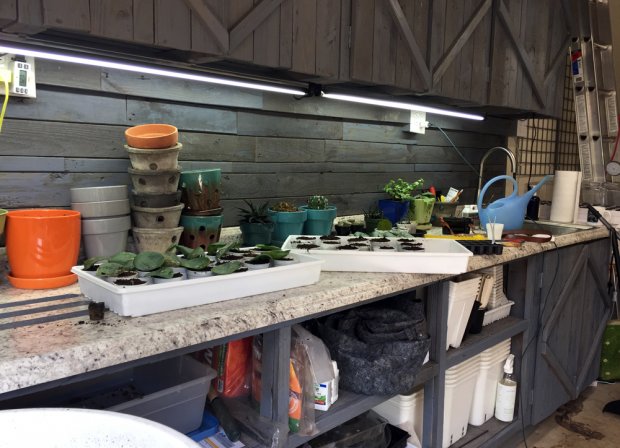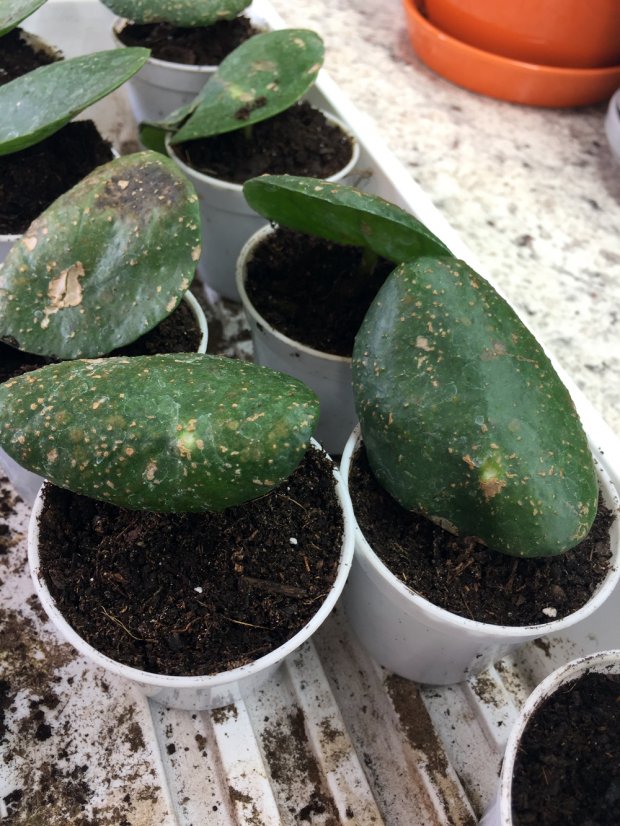 The little buggers are still being stubborn for me too...but hopefully soon we'll see some plantlets sprouting. Stay tuned!