Blog posts from June 2017
Jun 23, 2017
If you recently looked at the temperature forecast for the upcoming week you probably ended up uttering something along the lines of "ugh". With temperatures soaring into the high 90s, most of us are beginning to spend more time indoors. Despite the heat, your garden doesn't have to look dull; there are some plants that still strut their stuff in the midst of our ridiculous summer temperatures. Here are a few of my faves: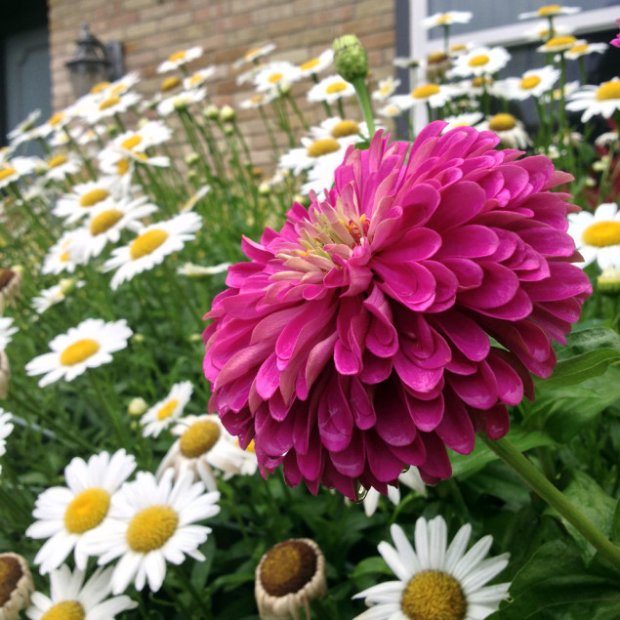 Old fashioned zinnas simply don't get the attention they deserve these days. If you're looking for easy to grow, heat-tolerant annuals you can grow from seed, there's hardly a better performer than tall zinnas. I throw seed out in the garden in spring, step away and let them do their thing with little to no follow up care. They make great cut flowers as well.
See those white and yellow daisies in the background of the photo? Those are shasta daisies. Shasta dasies are an easy and low-maintenance perennial plant that puts on an impressive show of spring-like blooms all summer. Again, a great cut flower.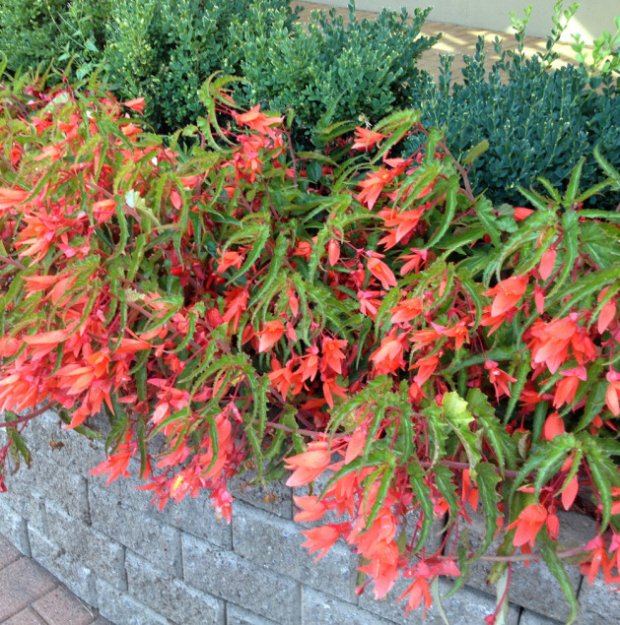 Begonias are as stable of the summer garden here in Dallas, but often you'll see the common garden begonia looking less than perky in August. Begonia 'Bonfire' bucks that trend and puts on a spectacular show through the heat of summer.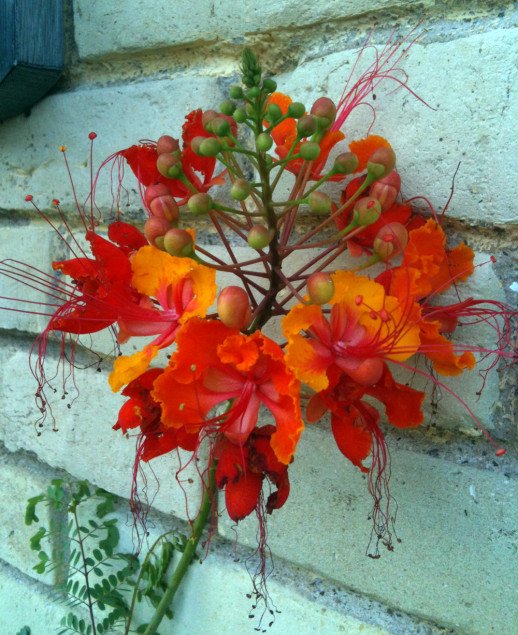 Mexican bird of paradise is not only stunning in the landscape, but stunning when temperatures seem unbearable. This large tropical shrub makes quite the summer statement and the hummingbirds love it.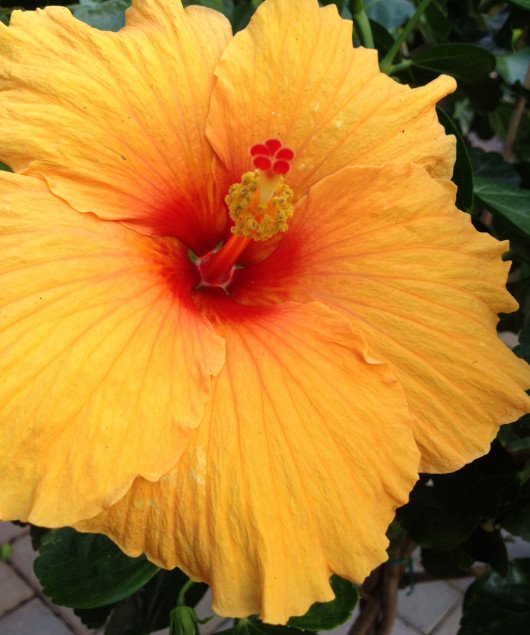 Hibiscus of all colors and sizes thrive in our intense summer heat. Their large and brightly colored blooms will bring your summer landscape to life; plus fill it full of butterflies.
There are many tropical summer bloomers that not only take the heat, but look great right through it. If your patio containers need a refresh, now's a good time to hit your local garden center for heat-tolerant bloomers.
Jun 19, 2017
I think most of us have been shocked by the heavy doses of rainfall and flooding we've experienced the last few springs in the Dallas area. We just had another rainy day and more storms may be coming through. While rain is usually more than welcome around these parts, excess rainfall does present some challenges to our landscapes.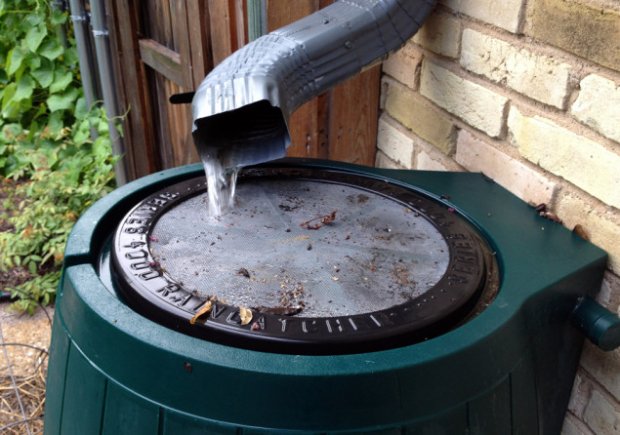 Be sure your rain barrels are covered to prevent mosquitoes from breeding.
Some of the issues you may be having in your garden as a result of all the extra moisture include increased insect and disease populations. Fungal diseases are especially happy right now. Black spot on roses, sooty mold on ligustrum, entomosporium leaf spot on photinias and Indian hawthorn to name a few. Brown patch, gray leaf spot and take all root-rot are in just about every St. Augustine lawn in town. Reduce the frequency with which you're watering and limit any supplemental watering to the early morning. Night watering breeds lots of fungus. If it's rained in the last week, do not run your sprinklers.
Insects that have been a problem this spring include whiteflies, mealy bugs, slugs, pill bugs and tent caterpillars. Slugs can be treated with Sluggo, a natural product, pill bugs can be knocked out with Spinosad and caterpillars treated with Bt (Bacillus thuringiensis). Mosquito populations are also booming due to the consistent moisture. Mosquito larvae can also be killed using the granular form of Bt, available in both bits and dunks. This is the best method (besides eliminating standing water) to prevent mosquito infestations. Visit your favorite local garden center for great tips on how to handle these diseases, pests and treatments.
Remember that your established landscape (trees, shrubs, turf) only needs an average of 1" worth of rainfall per week; be it from actual rainfall or your irrigation system. Water-wise and drought tolerant plants need less. So as long as the rainfall continues, keep those irrigation systems turned off. Once the rain subsides, you can add back in a weekly watering if you feel your plants are beginning to show signs of stress; as well as watering your foundation. Twice-per-week lawn watering is typically only ever needed in late-July and August when temperatures soar to the 100s. Even then, healthy lawns with a deep root system won't need watering that often. New plantings will require additional waterings until they root-in and become established. Remember that Dallas watering restrictions are permanent and are still in place despite the recent rains.
Even if you see our expansive clay soil cracking after heavy rains, realize that there is probably still a fair amount of moisture in the soil beneath those cracks. Those cracks are a result of the clay soil quickly shrinking at the surface as temperatures rise after heavy saturation. Over-watering your lawns and landscapes will only lead to more root rot diseases and overblown insect problems