Blog posts from May 2016
May 18, 2016
Are you a horticulture or landscape student, young green industry professional, experienced pro or transitioning careers?
Perception of value in the green industry is a tough topic. Often, young professionals struggle to find a path to the type of career or earnings they want. Experienced pros may not be demanding enough professional respect for the career they are passionat about...and amateur gardeners who want to transition into the green industry profession may not understand what it really takes. I'll be joining the Emergent in Horticulture gang Tuesday night BLAB session to offer my thoughts, experience and strategies to "move from passion to profession" in the green industry. Tuesday, May 24th 7pm, Central time, 8pm Eastern.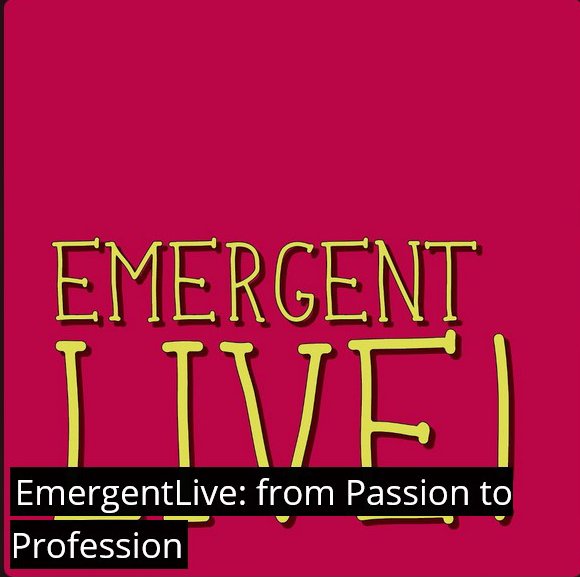 Here is the LINK to the live session

Not familiar with BLAB? It's like a podcast, but in live video! You can login with your Twitter or Facebook account, watch the conversation, post questions for us and even join in if selected. BLAB can be used on your computer, or download the app on your phone or iPad.
The Emergent Facebook group, which is for those working professionally in the horticulture industry (or industry related students) can be found HERE

May 16, 2016
Mosquitoes are a fact of life here in Dallas, but this year it looks like we're in for a bumper crop. The mild weather and additional rainfall this spring means a healthy crop of Mosquitoes. They are coming out in droves and are going to make it tough for you to enjoy any outdoor time once the rains pass.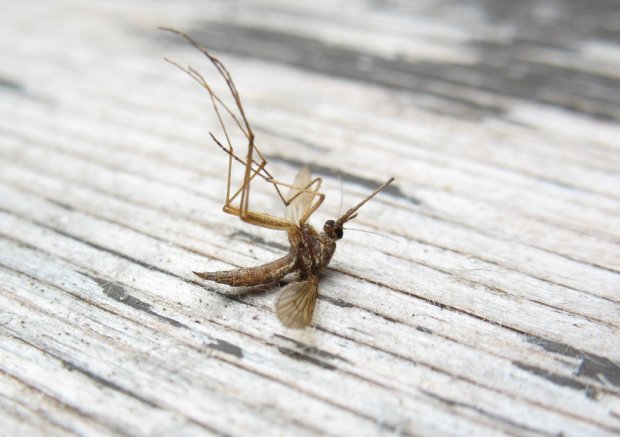 While you may feel there is little you can do to stop the mosquito invasion, there are actually some simple treatments you can use to stop mosquitoes in their tracks. While adult mosquitoes can be sprayed with chemical treatments, or repelled with natural sprays, it can be difficult to successfully control them in this manner. Prevention is always the best medicine.
All it takes is a few handfuls of a natural larvicide to successfully prevent mosquitoes in your landscape.
Bt (Bacillius thuringiensis var. israelensis) also known as Thuricide (liquid form) or Mosquito Bits, is an all natural and amazingly effective preventative treatment for mosquitoes. This naturally occurring bacteria is fatal only to larvae and caterpillars. The species included in this product is particularly effective against Mosquito larvae (and fungus gnats). All you have to do is sprinkle a few handfuls of the bits under your foundation shrubs, any landscape beds with automated irrigation or that you water regularly, drain boxes, low spots in the yard and even gutters.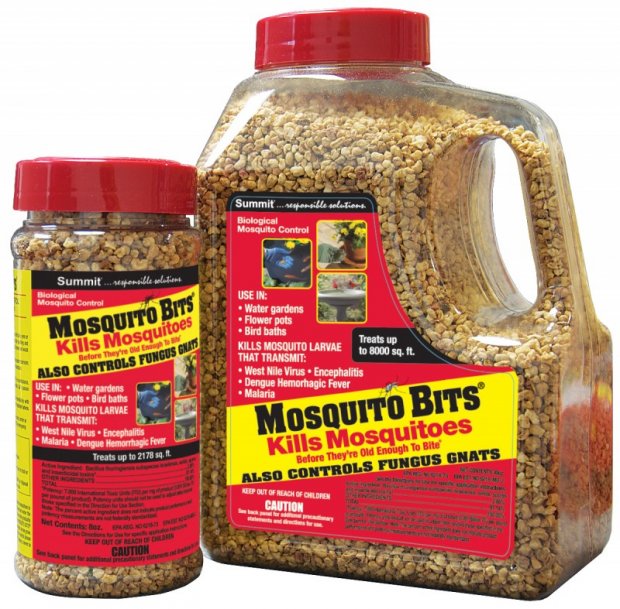 It's a good idea to start putting out your Mosquito Bits in April and continue doing so monthly through September.
The Bt attacks the mosquito larvae and kills them before they even have a chance to mature. This bacteria is safe for children, pets, birds and fish. It's the most non-toxic and most effective treatment for dealing with Mosquitoes.
If you live on a creek, pitch a Mosquito Dunk in it once per month to help control the population. Pass it on to your neighbors and ask they do the same. Do the same for ponds, birdbaths, abandoned pools, or any other standing bodies of water in your neighborhood.
Hopefully, you haven't been contributing to the moisture problem by running your sprinkler systems when it's already rained...or is currently raining. All it takes is a small puddle of water for new mosquitoes to breed. When soils are already saturated, excess irrigation will only make the problem worse.
Preventing mosquitoes now is the best way to prevent a serious infestation problem this summer.
May 11, 2016
If you're looking to create a tropical feel in your landscape, now's the time. The bit of sunshine we're finally getting combined with the high humidity is certainly making Dallas feel pretty tropical right now. May through early June is prime time for you snap up your favorite tropical plants at your local garden center. Tropical hibiscus, mandevilla, allamanda and bouganvilla are just a few of the most popular tropicals you'll find. But there are so many more to choose from.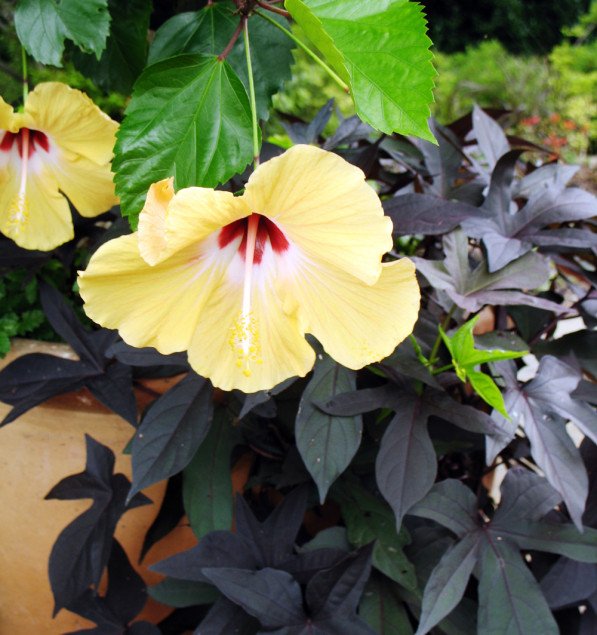 I love to use blooming and foliage tropicals in containers for an instant feeling of lushness in the landscape. Most tropicals make excellent container specimens so they're the perfect choice if you need to quickly spruce up the patio for a party or your Memorial Day holiday weekend.
Tropical hibiscus are available in a dizzying array of colors and add the most tropical feel to any space. You can plant tropical hibiscus in containers alongside sweet potato vine or other trailing foliage plants. Or, plant them directly into the landscape as a feature in a sunny bed. If you're planting in-ground, be sure you've amended your landscape beds with plenty of compost and some expanded shale to aid drainage. Fertilize regularly to keep plants in bloom.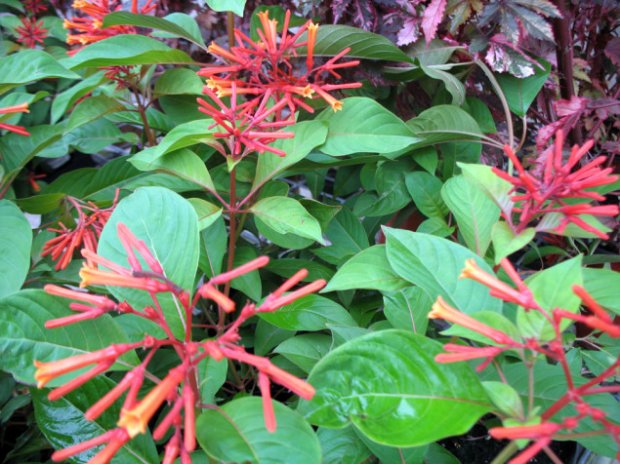 Firebush loves the heat.
If you're looking for a tropical that's irresistible to hummingbirds, Firebush tops the list (Hamelia patens). This tough, heat loving tropical brings butterflies and hummingbirds to your garden in droves. Firebush offers pretty green foliage and tufts of tubular red-orange blooms. A wonderful plant for both landscapes and patio containers. Plant in a sunny location and provide some supplemental water through summer.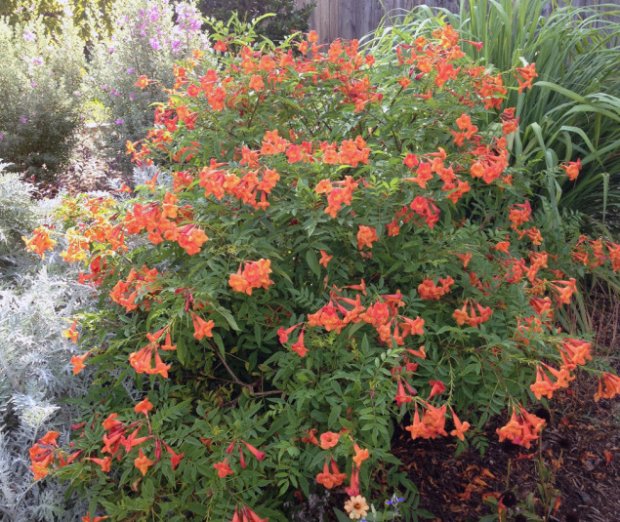 Of course, my favorite Esperanza is ORANGE.
Another hummingbird-favored tropical, or semi-tropical, is Esperanza (Tecoma stans). While plants will sometimes through the winter in our Dallas gardens, often times you'll lose them to a hard freeze. But that's ok, because they'll bloom non-stop until we hit freezing weather. Esperanza is available in shades of bright yellow, to orange, to almost red.
Hummingbirds will make a beeline for this Esperanza whether it's in a patio container or in the landscape. Plants require little care to look beautiful.
There are so many beautiful tropicals to choose from right now that I could never list all of my favorites. There are many tropicals that may not bloom conspicuously, but rather offer up wonderful foliage color and contrast. Be sure the bloomers get a sunny location and the foliage tropicals a bit of afternoon shade. You know all those tropical foliage houseplants you love? Any of them can be planted outdoors in patio containers and even the landscape if you give them some afternoon shade. Some of the most beautiful tropical containers are created by mixing unusual foliage tropicals with bright bloomers