Blog posts from January 2014
Jan 21, 2014
I have gotten some push back about it being too early to prune roses (per my mention yesterday on Facebook that it was getting close to time to prune mine). Here's the problem - target dates for pruning roses fall between the beginning of February and Valentines Day here in Texas. BUT, here in Dallas (8a) we often have roses that are budding out before those dates.
The best time to prune roses is just before bud break; meaning before the new leaf buds start opening. Ideally, we wouldn't prune until after the last average frost date. Well, here in Dallas that isn't until late March. If you waited until then to prune your roses, you'd find that many of them might be fully leafed out and starting to bloom! So that's not going ot work. If your roses are already budding out (you'll see small leaf buds beginning to swell and turn a redish color) , that is a signal that it's time to prune. That may happen before the typical target dates, as is happening in my garden right now. I've found that for the last three years in my current garden, if I'd waited until Valentine's Day to prune my roses most of them would have already been leafed out; so it would have been too late. I'm often pushed back to the 3rd to last week of January on my pruning, and that has been effective.
Pruning times depend on your specific location, micro-climate, exposure and types of roses (don't prune climbers until late-spring after flowering). Some types will bud out faster than others. My hybrid English roses are a bit slower than the others in my garden. Different classes of roses require different amounts of pruning. The closer you are to the original rose species, the less hard pruning you'll want to do. Whereas modern hybrids that bloom most prolifically on new growth will need heavier pruning.
There are standard "rules" to follow in gardening...but climate changes and your individual situation varies, so these "rules" aren't always black and white. The micro-climate in my back yard, which is south facing, is significantly different than my front yard, which bears the brunt of a much colder northern exposure. There is often a good 10-20 degree temperature difference between the two spots. You may find that the roses on the southern side of your home need to be pruned earlier than those on the north side. Or your home may be buffered by many surrounding homes or structures that keep your garden a few degrees warmer than the neighbor across the street with a large open property. Gardening is very local. The art of gardening is learning when to follow, bend or break conventional "rules" based on your individual situation. You must spend time in your garden to observe growth patterns of your plants year to year. You can't just follow rules from a book, or any one person. Good guidelines are what folks like me can give you. But you have to put in the time in your particular garden to learn its nuances and unique characteristics.
If your roses aren't budding yet, then don't prune them. Pruning before bud break, which is too early, will push your plant into early budding making the new growth susceptible to cold snaps. But, if your roses are already budding out, you can't stop them. You may just have to cover plants if we get another hard freeze. If cold temperatures return and the bud development stalls, then wait to prune. But if plants keep pushing out bud growth, then you may need to go ahead and start pruning. If you wait to start pruning until after they leaf out, you risk losing the opportunity to clean/shape them properly, encourage the most possible blooms and potentially damage new growth.
Rose pruning is always a bit of tricky business. So I'm not telling you when exactly you should prune yours. Watch your plants and monitor the weather. Gardening is a verb folks!
Jan 8, 2014
I know, it's cold outside. Most of you aren't really that interested in getting out into the garden. BUT, if you plan to be tiptoe-ing around your veggie garden this spring picking homegrown tomatoes, peppers, eggplant and any number of other veggies and herbs, now is the time to start your seeds!
That's why I like to call January "Pajama Gardening Month". You can get your gardening fix indoors, all whilst still in your PJs. Starting seeds indoors is fun and rewarding. You just have to get the timing right and have a few good tools. If you're in the Dallas/Fort Worth area, here are some things you should be starting from seed this month indoors: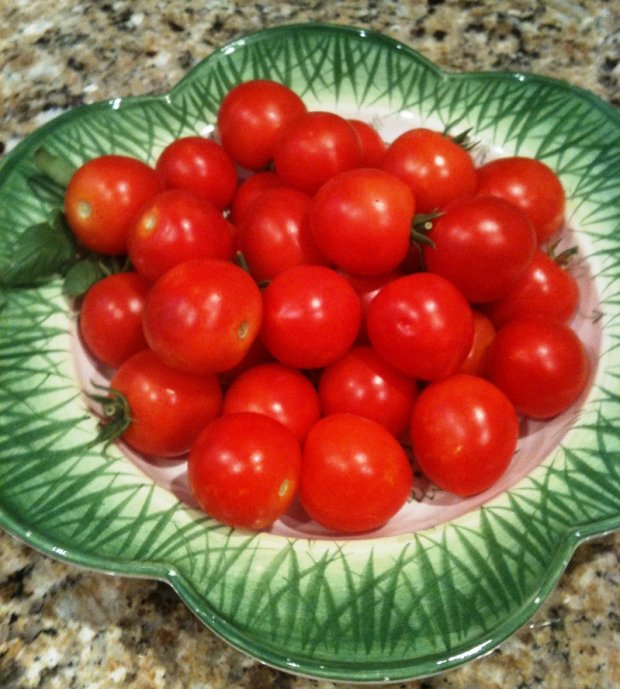 Cole crops: You can start your last succession of cool season crops indoors now. Broccoli, cabbage, kale, chard, collard greens, kohlrabi, cauliflower and more.. Seeds need supplemental light so make sure to use a good setup. After 5 or 6 weeks you can transplant these seedlings outdoors, in February.
Warm season crops: Start tomatoes NOW, then you can start peppers, eggplant inside starting now through February. These crops take a bit longer to get to transplant size, about 8-9 weeks. In the DFW area, tomatoes can be planted outside late-February through the end of March for a June harvest. You can continue planting peppers and eggplant through April and May. If you want to start a second fall crop of tomatoes from seed, you'll do that indoors in May.
Herbs: Start seeds indoors of warm season herbs such as basil, oregano, sage, thyme, chives etc.
Salad greens: You can still start salad greens both indoors and by direct seeding outside right now through February. Remember that lettuce seeds need light to germinate, so don't cover their seeds with soil when you plant them. Simply press them into the surface of the soil and keep moist until germination.
Indoor seed starting equipment: I use the Jump Start system from Hydrofarm because the lighting is perfect for seeds, the lamp can be adjusted to different heights, and it's a good for small spaces. You can use small trays with a seed starting soil mix, or the little compressed pellets from say Jiffy. I use those a lot and they work great. Make sure you have a humidity dome (plastic cover) for your tray. If you're using posts or pellets, make sure you have a water tight seed tray to set them in so you can cover them with the dome. The picture at left is only one example of the many different options available. Sometime you just have to experiment to find the option that works best for you. Also, a seed starting heat mat is necessary once you get into fall and winter, and you're starting seeds for spring planting.
If you'd like to find these products for purchase, visit your local independant garden center. I picked up my supplies for today's Good Morning Texas segment at North Haven Gardens in Dallas.